Choosing the right WiFi for your fiber-optic internet may seem like a challenge, but we have the perfect solution.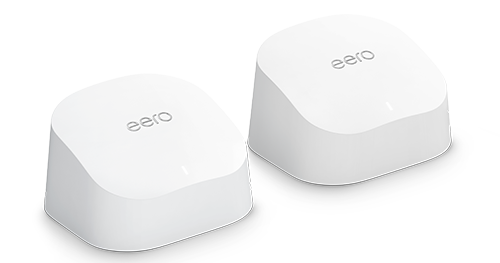 Having the right WiFi for your home is critical to a positive user experience for every connected device in your home, whether it's an x-box or the doorbell. That's why Surf Internet has partnered with Amazon to offer the eero as a managed solution for security, wifi, and ongoing management of your fiber connected home.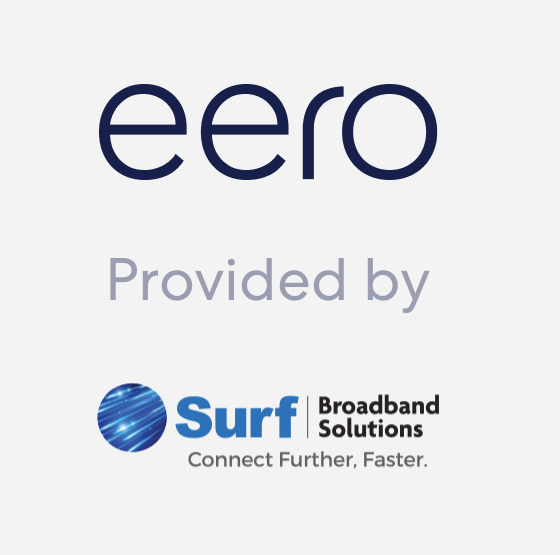 If you are on the fence about choosing the Surf Internet managed wifi solution, here are the key advantages to consider prior to deciding to purchase your own solution.
Fully managed and connected directly to our customer care team. Need help setting up your device? We can assist you remotely and get you set up or change anything with a few clicks.
Our support team can run speed tests remotely to identify any performance issues and view a history of speed test at your home.
WiFi connection diagnostics can be run remotely so our team can get a clear view of any issues.
Keep your home up-to-date and locked down with eero Secure. Protecting your growing digital life, keeping your family's personal information, devices, and network protected from online threats with world-class security.
Amazing control for parents needing to monitor kids activity while online, all though an easy to use iOS or Android App.
If you would like to manage your own WiFi, security and routing here are a number of Surf Internet recommended devices.
| | | |
| --- | --- | --- |
| eero Pro | | Netgear Orbi |
| WiFi 6 | WiFi 5 | WiFi 6 |
| MESH Compatible | MESH Compatible | MESH Compatible |
| Gigabit Ethernet | Gigabit Ethernet | Gigabit Ethernet |
| App Management | App Management | App Management |
Providing your own WiFi and security will not allow Surf Internet to remotely assist you with troubleshooting WiFi signal or configuration issues.