Quickly view and update billing, create a ticket, and see data usage on your Surf Internet plan.
Once you become a Surf Internet customer, you can create an account on the Surf Internet Customer Portal to view information about your service, update billing and payment methods, contact support, and view past invoices. This guide will walk you through each of those areas of the self-service portal.
Register For An Account
Register for an account here: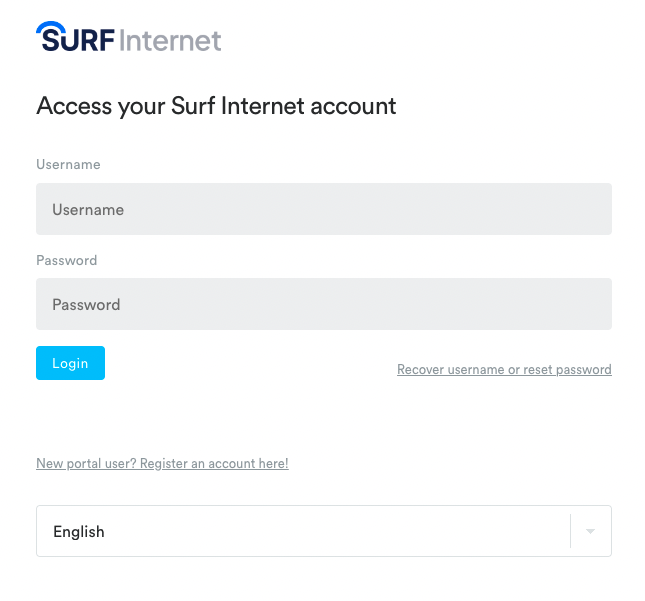 If you are a new user and haven't yet registered for an account, click here!
When you register for an account, be sure to use the email address you use when you signed up for your Surf Broadband internet service, as that's the one we have on file. Otherwise, you'll get an error.

Next, you'll receive an email from us with some instructions. Follow those, and you'll be all set!
Billing Page
The billing section allows you to self service adding or updating you credit card information with Surf Broadband. Currently we only allow credit cards to be added to the page, so if you would like to add ACH as a payment please call our customer support team at 888-274-6381.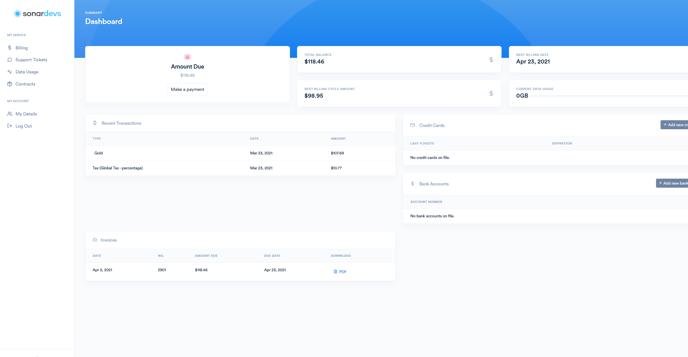 Creating a Support Ticket
Sometimes you may need some additional help from our customer success team, if that's the case you can create a support ticket in our portal which will notify our support team of your request.
If you need immediate assistance, please call our support team at: 888-274-6381.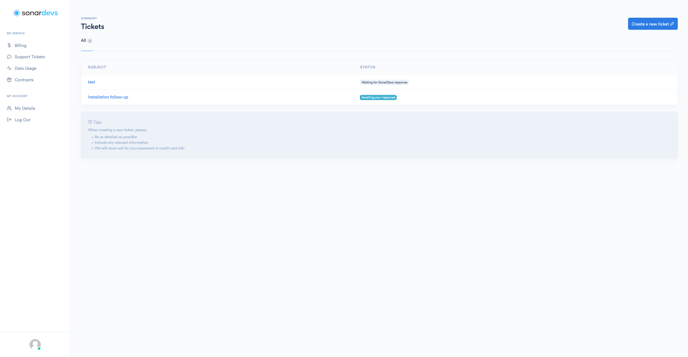 The portal also has additional functions, like updating your contact information if you get a new email or phone number which can be updated at any time.